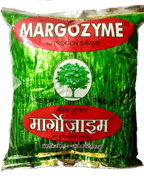 Neem-Based Nitrogen/Fertilizer Saver
Margozyme restricts the leaching loss of nitrogenous fertilizer & doubles the effect of nitrogenous fertilizer. It helps reduce the use of urea. Antifeedant properties reduce pest attacks on plants. It also acts as protection against nematodes.​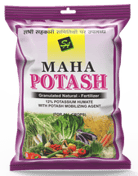 Organic Potash
Mahapotash decreases the use of M.O.P to a great extent by utilizing unused potash in the soil. It is very beneficial to corn and paddy for carbohydrate and starch distribution within the plant. It helps in the germination process.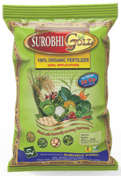 Premium Organic Fertilizer
A premium quality organic fertilizer which also has potash from organic sources along with trace elements like zinc & magnesium.
Organic Plant Food Supplement
EESRO is a complete plant food supplement with all kinds of primary nutrients from organic sources with no chemical residue which also functions as a anti-fungal agent thereby improving yield and prevention against fungal diseases.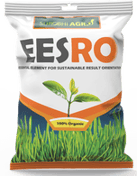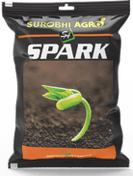 BIO-STIMULANT For maximum growth
Spark helps maintain soil pH. Spark helps in strong root development. It also increases plant's nutrient absorption capacity by 50%.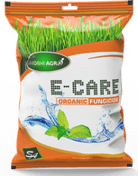 Organic Fungicide
E-care is a broad spectrum organic fungicide with anti-fungal activity for a wide range of plants, vegetables and fruits. It helps cure many diseases like rust, tikka, blight, downy mildew, powdery mildew, & spot etc.